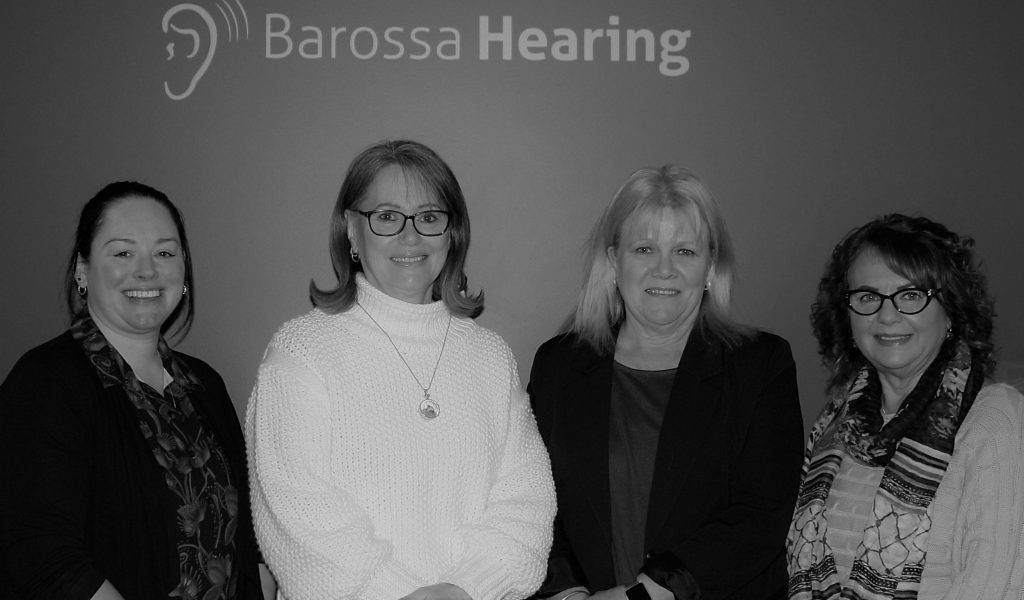 Barossa Hearing is pleased to welcome Meredith Krejzlik and Debra Rosenzweig to our independent team.
We invite you to pop in and introduce yourself to them both.
Wax removal is now available at Barossa Hearing using the VorOteck suction equipment and curettage. This is another option of wax removal, which is beneficial if you have had a negative experience with traditional syringing as it is gentle and non-invasive. This service isn't covered by the Hearing Services Program and will have a fee attached. Please speak to our friendly reception team for more information.
Hear

the Difference
Are you missing out on the important conversations in life? Hear the difference with Barossa Hearing, the only independently owned and operated hearing clinic in the Barossa.
| | |
| --- | --- |
| Monday – Friday | 9:30 – 5:00 |
| closed for lunch | 12:00 – 1:00 |
Welcome to Barossa Hearing
With trained hearing specialists, audiologists and audiometrists, Barossa Hearing is independently owned and operated, giving you access to expert, unbiased advice.

OUR HEARING SERVICES
Hearing is the only sense that is constantly active, and therefore deserves special protection and attention.
HEARING TESTS
Hearing loss can happen to anyone, regardless of age. If you are worried you are missing out on the important conversations in your work and family life, talk to us to day about scheduling a hearing test.
HEARING AIDS
Whether it is trialling a hearing device for the first time, or trying to find a way to improve your communication issues? Barossa Hearing can help you find the best solution for your situation.
WORKCOVER
If you have hearing impairment caused by your employment, Barossa Hearing, along with Turner Freeman Lawyers, can help you get the compensation you deserve.
Make An Obligation Free Appointment
With trained audiometrists, audiologists and hearing specialists, Barossa Hearing is independently owned and operated, ensuring you get the best service and expert advice.